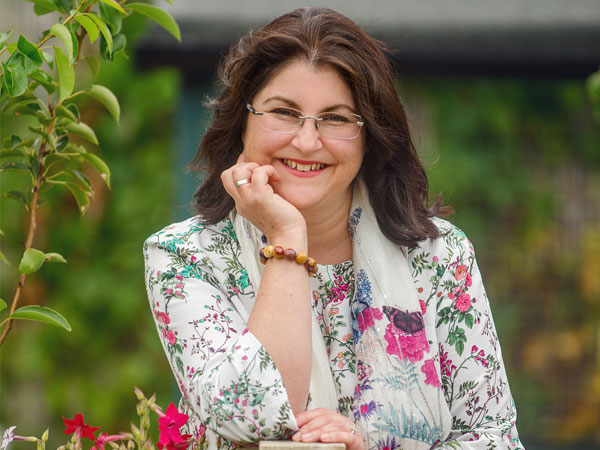 Victoria Gray grew up in Oxfordshire, moved to London in her early 20's and then onto Kent after meeting her husband. At age 41 she gave birth to her daughter via IVF and started her own business.
Victoria qualified as a reflexologist in 2006 and extend her expertise in the specialist areas of fertility and maternity as she had found becoming a parent a difficult road to tread. After the birth of her own daughter, she then expanded her wealth of expertise to include helping babies and those with hormonal balancing from puberty to menopause.
Since then she has moved her area of focus towards those suffering with cancer, chronic or complex health issues and providing effective support for end of life care.
Her future aim is to continue to learn from the knowledgable teachers she is blessed to meet and the wonderful clients she is lucky enough to treat.
She says "For me it's all about holding onto a persons hands (or feet) listening to their stories and knowing that my therapy will help them through their personal journey".
2006
Trained with The London School of Reflexology gaining a level 3 Diploma in the Principles and Practice of Reflexology.
2013
Qualified in Conception and Maternity with The London School of Reflexology.
2015
Qualified in calming supportive care of Baby and Toddler Reflex.
2016
Qualified with high level Diploma in Advanced Pre-conceptual Maternity Care through The Maternity Reflexology Consortium. Trained one to one under the expert guidance of internationally recognised Reflexology tutor and former midwife Jenni Tribe. Covering areas of reflexology for pregnancy, natural induction, birthing support in labour and post natal care.
2017
Qualified with the expert Barbara Scott's specialist Reproductive Reproflexology™ course. Focusing upon specific areas including ovulation, semen analysis and specific fertility problems including treating those along side IVF ICSI and IUI.
Qualified in Butterfly Touch Cancer Care Reflexology. Effectively supporting those with active cancer whilst undergoing surgery, chemotherapy and radiotherapy. Including specialist techniques and treatments suitable for fragile or palliative care clients.